By: Summer Mu and Julia Zhu
With Valentine's Day coming up, we wanted to give a list of our favorite chocolates! We ranked what we believe to be the best chocolates, but please take these recommendations with a grain of salt and read the descriptions to see if they would fit your taste. We hope this can help you prepare for an amazing Valentine's Day!
8. KitKat/Reese's/Snickers
These brands are ranked last on our list because they are typical chocolate brands that you can buy regularly. Although their packaging is special for the holiday, they are all similar in design and do not have jaw-dropping flavors. Each one is different on the inside with KitKat being a wafer, Reese's specializing in peanut butter, and caramel being the star in Snickers. 
7. Hershey's Kisses
This choice may be slightly controversial because it's ranked number seven. It is placed here though because these are simply bite-sized pieces of chocolate. However, Hershey's Kisses are still a wonderful choice because of the different flavor options offered and its cute aluminum foil packaging.
6. Dove
Dove is very similar to Hershey's, so if you really want a Hershey's bar, they can satisfy that craving. The reason why it is placed not as high is because of its chunky shape. They can be difficult to bite into and you do not get a nice satisfying snap of the chocolate. They are still worth having every once in a while though!
5. Godiva
Godiva chocolate is ranked fifth. They come in nice packaging with an array of different flavors and textures. They make an amazing gift, but they rank lower because they are more expensive and less easy to find than the other brands. The overall taste though is comparable to brands like Ghirardelli. If you want to spend a little more for a nice box of dainty chocolates, this is the chocolate brand for you!
4. Hershey Bars
The Hershey Bar, you can't go wrong with them! The king sized bars are our favorite. They are easily broken into small squares to share. We love the milk chocolate bar, but their cookies & cream bar are delicious too! Overall, Hershey Bars are a solid choice and something you can always rely on!
3. Ferrero Rocher
Now we are moving into the top three choices… Ferrero Rocher lands third on our ranking because it consists mostly of hazelnut. However, if you love that flavor, this chocolate's spectacular designed packaging and taste makes it one of the best. It has contrasting layers with a hazelnut in the middle, outlined with a delicious creamy hazelnut filling and a wafer shell covered with chocolate. The golden wrapper tops it off, making it one of the best Valentine's Day gifts.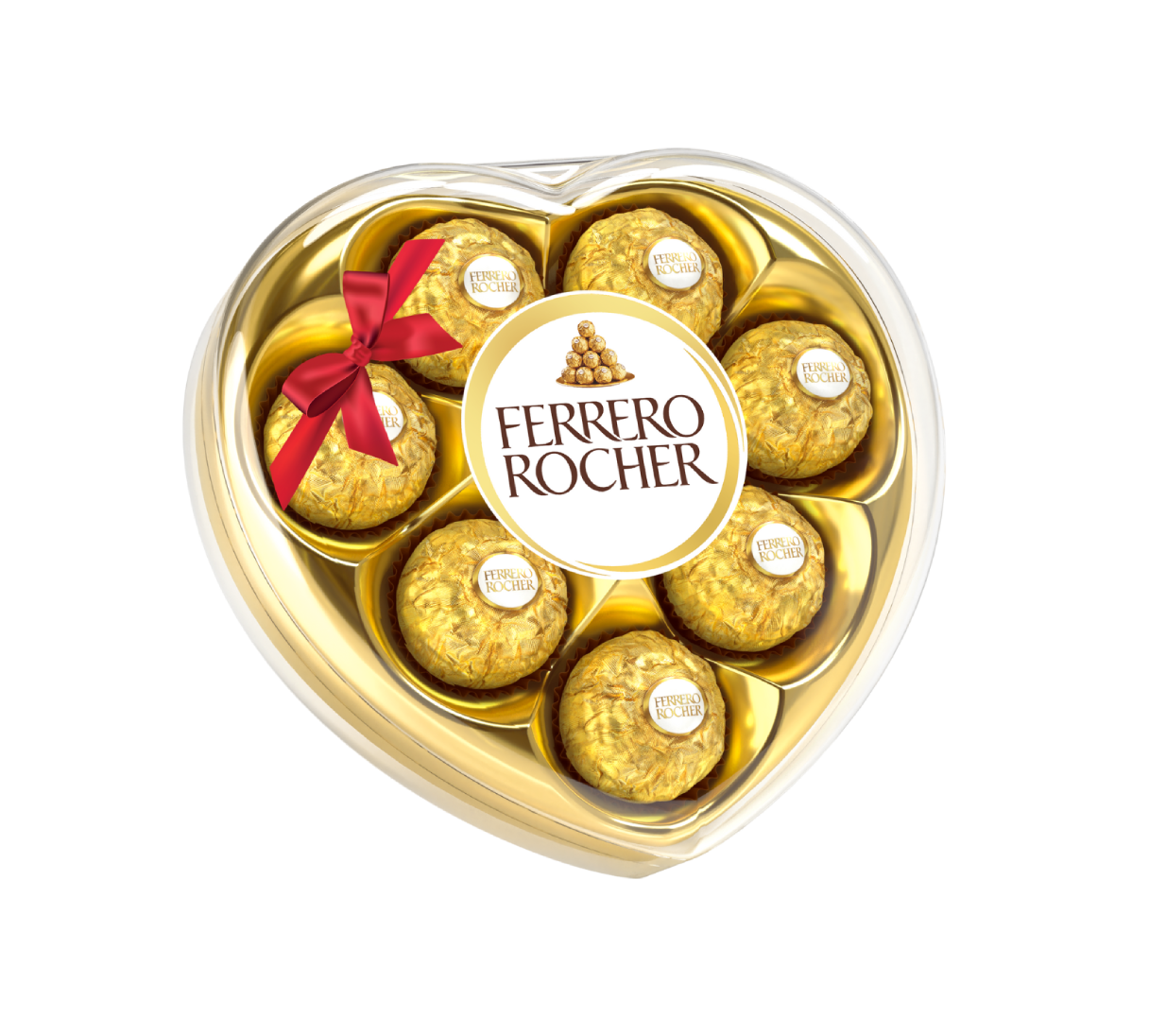 2. Ghirardelli
Ghirardelli chocolates are ranked second on our list. We love the multiple flavors and the thin layers of milk chocolate and caramel in between the squares of chocolate. They are delicately made and smoothly melt in the mouth. We highly recommend these chocolates for your valentine!
Lindt/Lindor
Finally, our number one pick is Lindt's Lindor chocolates because this company offers a variety of flavors with the perfect amount of chocolate in every bite. Their original flavors such as milk chocolate, dark chocolate, and sea salt milk chocolate are some of our favorites. They taste delicious and are incredibly high in quality, so you can never go wrong with a beautiful bag of these truffles or a chocolate bar.